Plenty of artists have been serving up special moments on Instagram Live while social distancing, but Mandy Moore may have just topped them all.
When Moore and her husband, Dawes frontman Taylor Goldsmith, performed a 45-minute concert from their family room on Sunday night (April 5), she sang the heart-rending A Walk to Remember ballad "Only Hope." While Moore's fans love a good throwback, this one was particularly special: It was her first time singing "Only Hope" in nearly 20 years.
Moore recalled performing the song in the Philippines not long after A Walk to Remember was released in 2002, but that was her only other time singing the song except for the film's soundtrack. "Bear with me, because I don't really know it," she said on the live stream.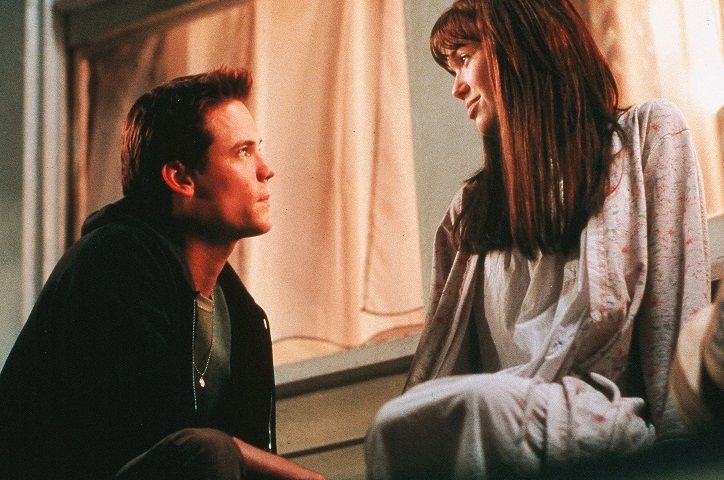 Kent Eanes/Warner Bros/Pandora/Kobal/Shutterstock
Shane West and Mandy Moore in 'A Walk To Remember,' 2002
But Moore appeared to know every line — and even every vocal inflection — like she's been singing it for years, despite calling the performance "weird" after she finished. (Her husband, like the rest of us, thought she "nailed it.")
After "Only Hope," Moore and Goldsmith closed out their couple concert with a tribute to John Prine, who was recently hospitalized following a sudden onset of COVID-19 symptoms (his wife last updated fans that Prine is "stable" on March 30). The pair sang a rendition of his hit "In Spite of Ourselves," wishing the country legend to "get well soon."
Prior to the coronavirus outbreak, Moore was scheduled to set out on her first tour in more than 10 years in support of her new album, Silver Landings. Once she's able to hit the road again, Moore hinted that Instagram Live isn't fans' only hope to see her sing the Walk to Remember hit: "We're going to fold it into the tour in some regard, but we hadn't really quite figured out the right arrangement for it." Moore may not quite agree, but we're here for the husband-assisted acoustic version.
Watch a clip of Moore's "Only Hope" Instagram Live performance below.
MANDY MOORE JUST DID "ONLY HOPE" on her Instagram Live THIS IS NOT A DRILL FOLKS @TheMandyMoore pic.twitter.com/Aq8ubb9Rfl

— Joe Hackman (@joethehack) April 6, 2020