Members of Barenaked Ladies, Monster Truck & Scott Helman slated to perform at Sunday's event for the late "Beard Guy."
Canadian indie pop band Walk Off the Earth will pay tribute to late keyboardist/vocalist Mike "Beard Guy" Taylor this Sunday, two weeks after their bandmate died of natural causes. The group revealed details of the memorial gig on Monday (Jan. 7), confirming that in addition to their headlining acoustic set, the show will feature members of Barenaked Ladies, Monster Truck, USS, Darenots, Saint Alvia and Scott Helman.
The free show is slated to take place at the Burlington, Ontario, Civic Square from 4:30 to 7:30 p.m., with portions of the event live-streamed on Walk Off the Earth's Facebook page. "Mike loved our fans so much. We want to honor him and his legacy by continuing our world tour to bring the spirit of this memorial to our fans across the globe," the band said in a statement in a message to fans who are not able to attend the memorial but who might be able to catch them on their 2019 tour.
Taylor's family is working with the Canadian MusiCounts charity to collect donations in his name to help distribute instruments to children in need; click here to donate.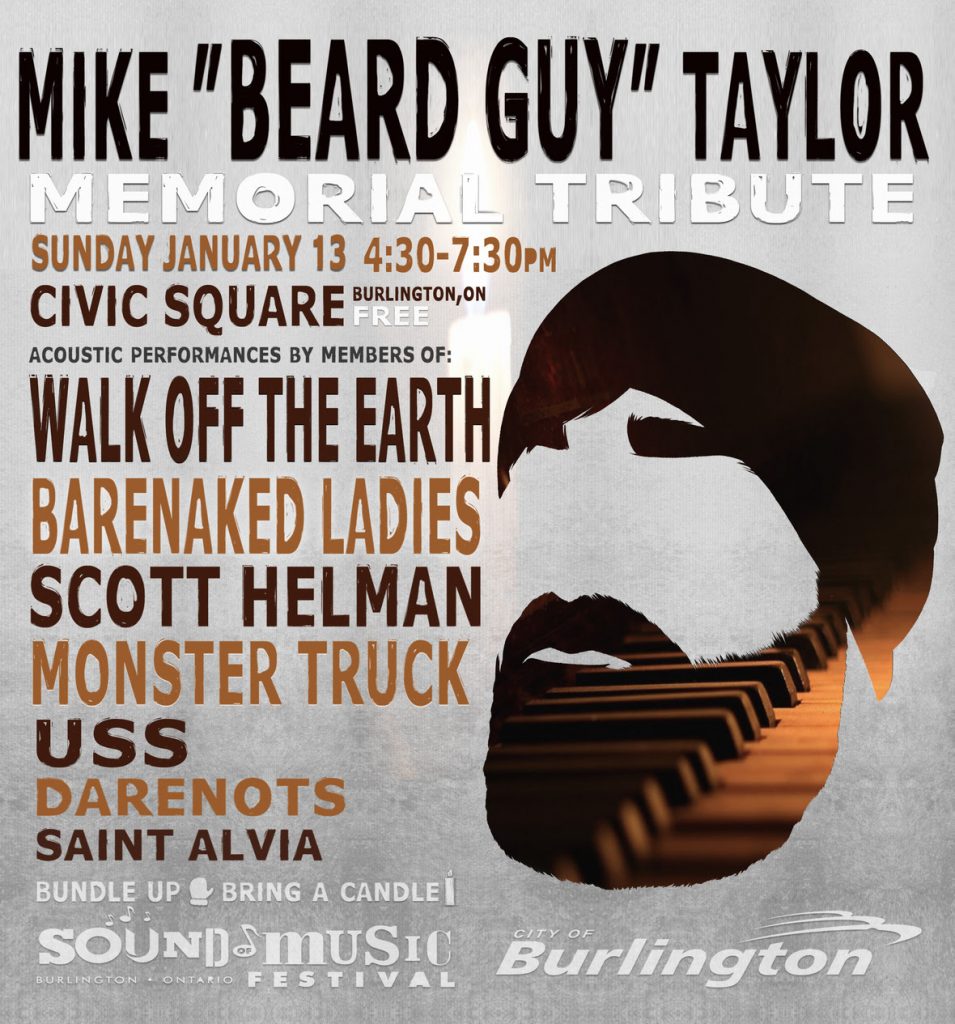 Walk Off the Earth announced Taylor's death on Dec. 30, writing, "It is with profound sadness that we announce the passing of our beloved brother and band member, Mike 'Beard Guy' Taylor. Mike had a love for life that was unmatched and a willingness to give that went beyond ordinary means. He passed peacefully from natural causes last night in his sleep. Our deepest sympathies are with his two children, whom he adored more than anything else in the world. We ask for privacy for his family in this trying time."