"Golden"
In his breezy music video, Styles basks in the sunlight in a yellow bucket hat with a pearl necklace with fitting "Golden" beads. A jeweler on Etsy made replicas of the accessory for all the Harries, and you can buy it for $20 here. Complete the look with this yellow hat.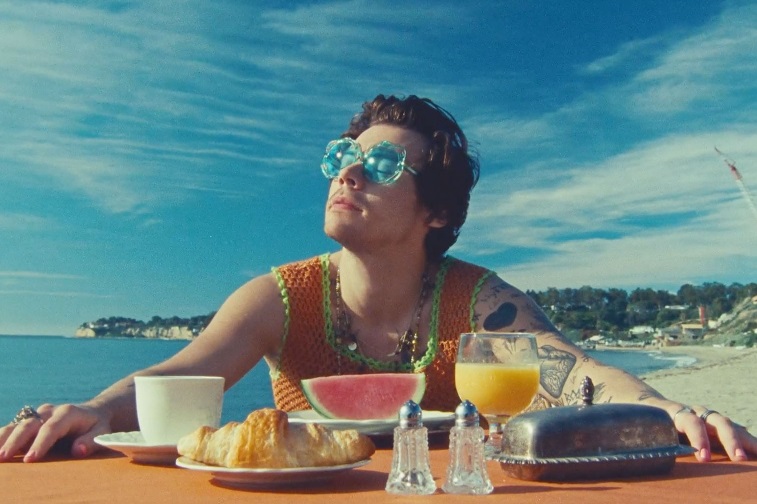 "Watermelon Sugar"
The singer felt the "watermelon sugar high" in a summery orange crochet sweater and blue, flower-shaped sunglasses. Find similar shades here, and rock this crochet top with it.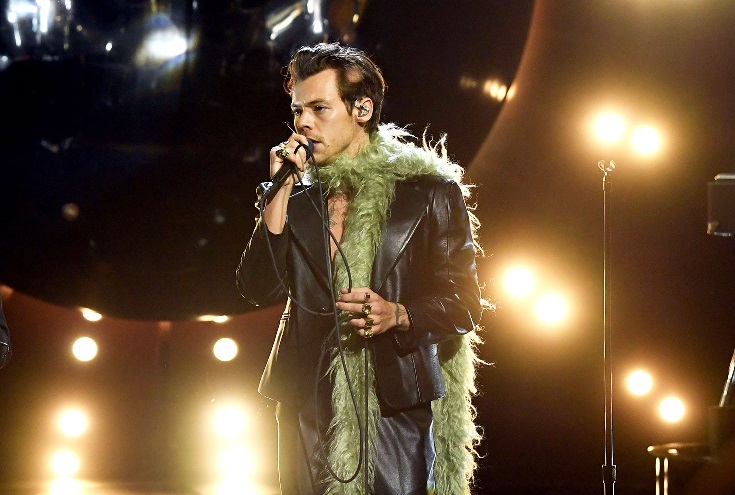 2021 Grammy Awards
Before taking home the Grammy for best pop solo performance, Styles took the stage in a show-stopping feather boa and an all-black leather look. Amazon offers feather boas in a variety of colors here, and ASOS offers a similarly chic black leather blazer here.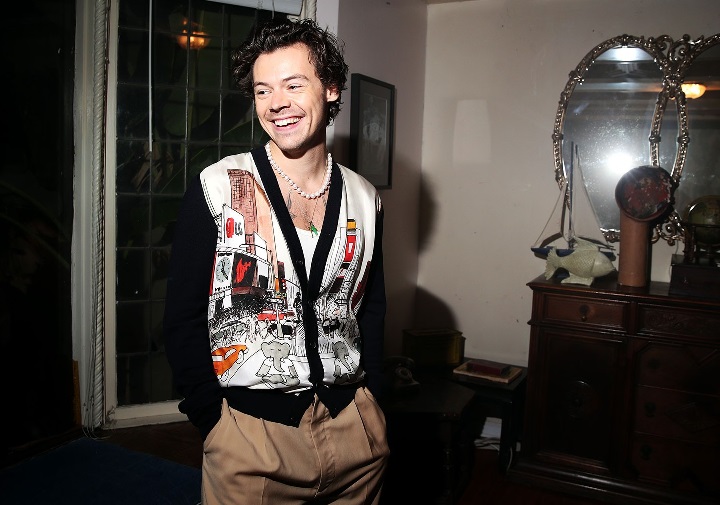 Spotify's 'Fine Line' Private Listening Session
Styles introduced his 'Fine Line' album to a few lucky fans in Los Angeles in 2019, and showed up for the occasion in a charming cardigan and another pearl necklace. Here's a similar grandma-chic sweater, plus some brown trousers and a pearl necklace here to match.
'Fine Line' Album Art
Styles is the ultimate ringleader on the cover of 'Fine Line,' and fans can pay tribute to the star's sophomore album with this similar pair of white, wide leg trousers and a silky fuchsia top.