Ready to Roll Up Her Sleeves
Olivia Rodrigo partnered with President Joe Biden and Dr. Fauci to help encourage younger Americans to get the COVID-19 vaccine. She arrived at the White House on July 14, 2021, in Washington, D.C., for a meeting with the two, as well as to film videos to urge vaccinations.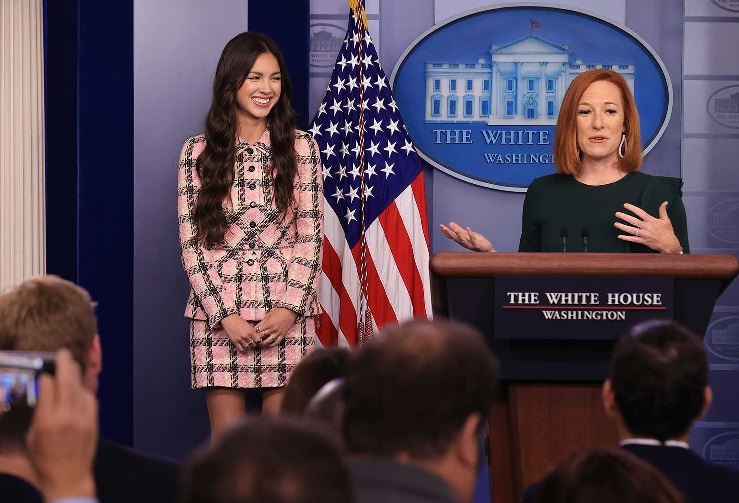 Meet the Press
White House Press Secretary Jen Psaki introduced the pop star to reporters at the beginning of the daily news conference in the Brady Press Briefing Room at the White House on July 14, 2021, in Washington, D.C.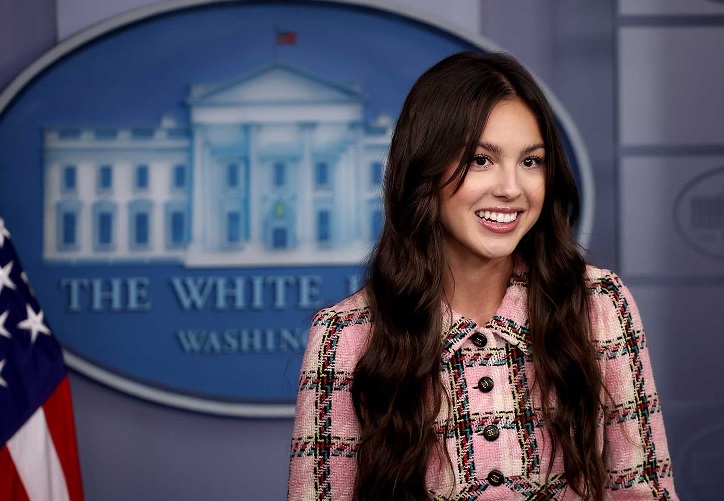 Taking Her Shot
The "Good 4 U" singer made a brief statement to reporters and viewers: "I am beyond honored and humbled to be here today to help spread the message about the importance of youth vaccination."
Посмотреть эту публикацию в Instagram
Photo Op
It wasn't all serious business at the White House. Rodrigo also managed to snap a selfie with the president, which she later shared on Instagram. "had the absolute honor of visiting the White House today and chatting with @potus about the importance of getting vaccinated!" she shared in a lengthy caption. "YOU have the power to save lives."
Посмотреть эту публикацию в Instagram
Thumbs-Up!
President Biden also had a little fun during Rodrigo's visit. The two donned his signature sunglasses during a meeting at the White House. "Thanks for stopping by, Olivia, and for using your voice to urge young people to get vaccinated," his caption read in part on the mini gallery.