Richard Allen Dehrone IV – Saint Slumber
Philadelphia foursome Saint Slumber officially kicked off their career last year with Youth//1, the first EP of their three-part Youth series that chronicles the process and journey of growing through their adolescence. The Saint Slumber guys (lead singer Josh Perna, guitarist Aaron Brown, bassist Adam Jessamine and drummer Matt Carpenter) continue to tell their story with Youth//2, premiering in full on Billboard below.
Like its predecessor, the Youth//2 EP has five tracks, each with their own indie-rock flavor that incorporate synth-pop vibes and breathy vocals, but with softer production to help emphasize the vulnerability in the lyrics. Though lead single "Stay Away" has a similar feel to the anthemic sounds of Youth//1, the EP's stripped-down closer "Infinite" introduces a new side to Saint Slumber, something the group strived for when putting their latest release together.
"Since we're still so early in our career as a band, our goal is to make sure that every release is more true to us than its predecessor," Perna says. "We want every new song to be a little more honest, to trim away a little more excess, and reveal more of who we really are than the song before it."
All five tracks make for a unique, yet cohesive, collection, providing an awe-inspiring set-up to the third part of their Youth trilogy. Perna told Billboard a little more about the inspiration for Saint Slumber's latest EP, the artists that have had an impact on them, and their favorite tracks on Youth//2.
Check out an exclusive stream of the EP and the interview with Josh below.
Youth//1 was a brash and unrelenting record; on Youth//2 we've made an effort to show more vulnerability and allow ourselves to hide behind less sound and fury. Hopefully, in contrast with that vulnerability, it's helped us reach new levels of intensity as well.
Saint Slumber is a band that's built upon the premise of contrast: we believe that any element of music is made stronger by holding it against its opposite. The biggest moments in our songs need to be juxtaposed against vulnerable, quiet ones; the carefree joy of pop music feels like a release when its held against something more cerebral and impenetrable. We tried to showcase those peaks and valleys throughout Youth//2 — lush synths against raw guitars, pop choruses against lyrically dense verses, quiet moments before unrelenting instrumentals.
The more varied your influences are, the more diversified your music will be. Throughout the writing and recording of Youth//2 we were heavily influenced by Frank Ocean's Blonde, Tycho's Dive, Hans Zimmer's Interstellar OST, and numerous other incredible records.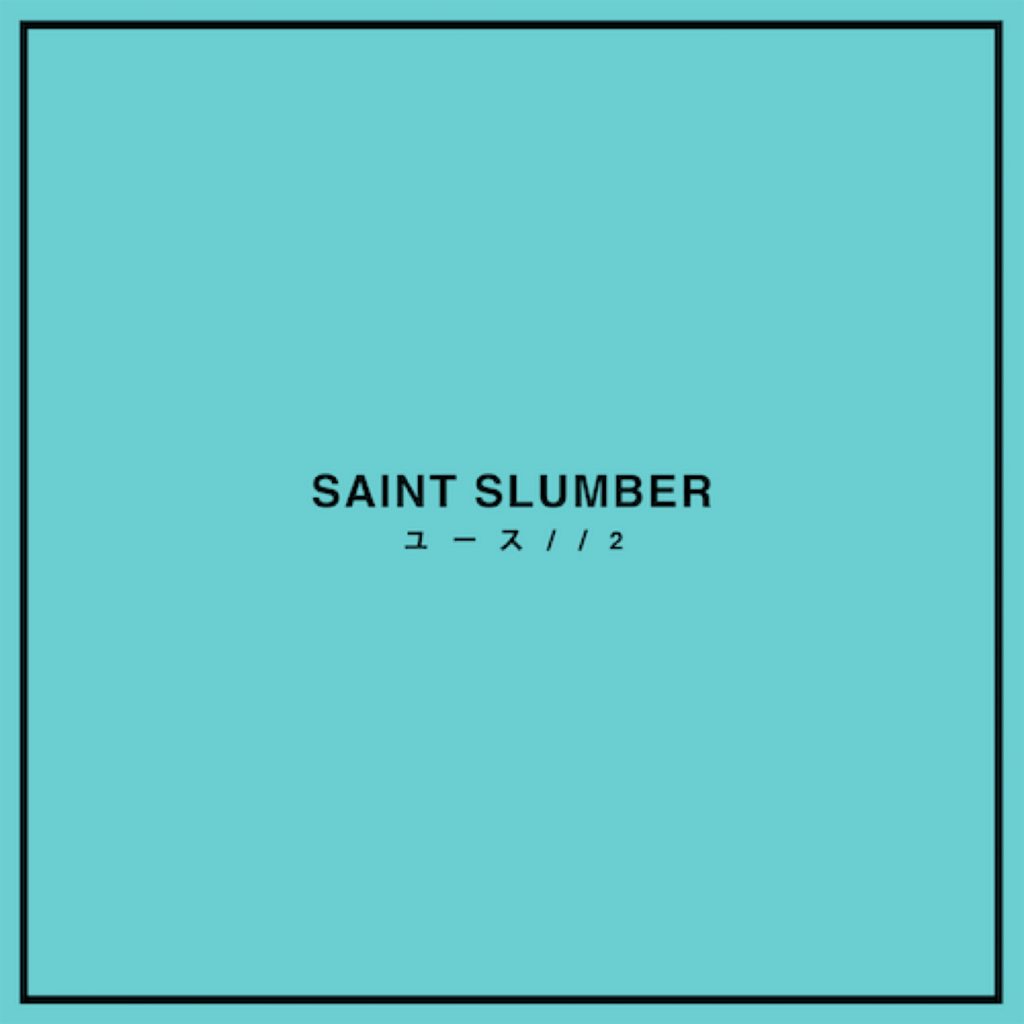 Being around such incredible musicians definitely gave us a ton of pointers on how to be better at our craft, But the biggest takeaway we got from performing with those bands is that there is no formula for being successful other than being yourself. Seeing Dashboard Confessional take the stage right after the Struts, seeing Jared Leto perform to a crowd right after John Gourley… it just showed us that the only real way forward is just be as Saint Slumber as we can possibly be.
My favorite song is "Coast." It was one of the first songs we ever finished as a band and it's been through so many versions and rewrites before we ended on this summery, groovy indie jam. Matt's favorite song is "Marrow." It was the first song he heard after he joined the band and the lyrics have always stuck with him. Adam's favorite song is "Stay Away" since he has a near obsession with retro, 80's era synths. And Aaron will always have a soft spot for "Infinite." The entire song is based off of that finger-picked acoustic riff that he wrote, and it really made the song his baby.