Cardi B rocked a star-spangled jumpsuit when she performed at The Real 92.3 Street Fest in Anaheim, California over the weekend.
The white one-piece came with a high neckline and cut-outs and was detailed with glitzy, blue and purple stars and fringe. Her long blue nails matched perfectly, as did her blue and purple braids.
Of course, in typical Cardi fashion, the "I Like It" rapper also wore glittery, heeled boots to go with the whole, over-the-top look.
See the blindingly bright look below.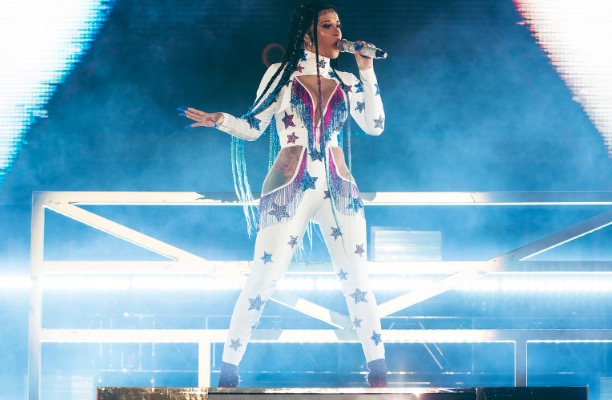 Cardi B photographed on Day 2 of Real Street Festival in Anaheim, Calif. at the Honda Center Grounds on Aug. 11, 2019.