Courtesy Photo
Alicia Keys on the cover of the July 2020 issue of InStyle.
In an interview with InStyle magazine, Alicia Keys spoke about the February 23 murder of Ahmaud Arbery, how she's dealing during the coronavirus and where she's finding gratitude right now. (The interview was conducted before the past two weeks' global protests against police brutality in the wake of the the police-caused killing of George Floyd.)
"You know, we do a really good job of judging each other and assuming who people are when we don't even know them," Keys told the mag on the day that her feed was filling with the horrific video of a white father and son duo chasing Arbery down in the prelude to the black jogger's murder.
"To me, the most important thing we can do right now is take a second to see and appreciate each other as we are."
For Keys, 39, the act of remaining hopeful, especially in hard, disturbing times, is harder than ever, but also more crucial. "I really believe that we are it — we are what we're waiting for, what we're looking for," she said. "The way we raise our kids, the way we choose to be with each other, the way we face the world — that is how things will start to shift."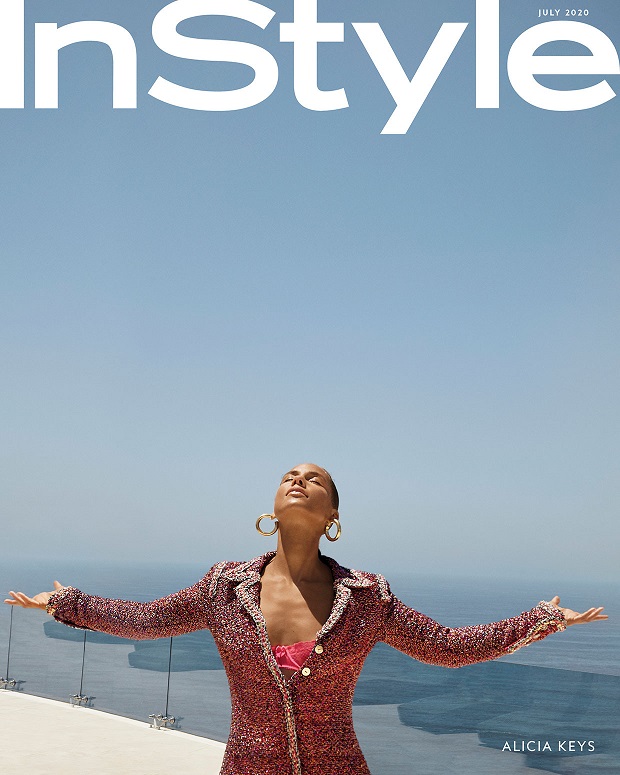 Like everyone, Keys has been sidelined by the COVID-19 pandemic, with the tour in support of her album Alicia postponed and promotion for the album forced to take place via Zoom. For the eternally positive singer (who has been rocking sweatpants like they're going out of style), it's possible the necessity to hunker down and stay inside might have an upside by "stripping away all the unnecessary things and really recognizing how much we need each other."
The piece, which touches on Keys' musical origin story, her marriage to producer Swizz Beatz — and the elaborate gifts they lavish on each other — includes the singer touching on how she learned to be a mom from her "tough-as-nails, fiercely loyal mother Terria, including the most important lesson of all, "you need to be there and spend the time, because you never get that back."
For now, Keys is more focused on people than material things. "We're only as good as our ability to connect with each other," she tells the mag. "Everything else is irrelevant."